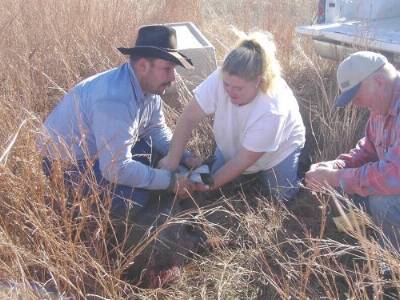 These are some of Bobby & Brandie Henry's recent hog hunting pictures. Pictured here is Brandie and her husband Bobby tieing down a sow getting ready to transport her home. We use NALC Catahoulas to bay with and 1 pitbull as a catch dog.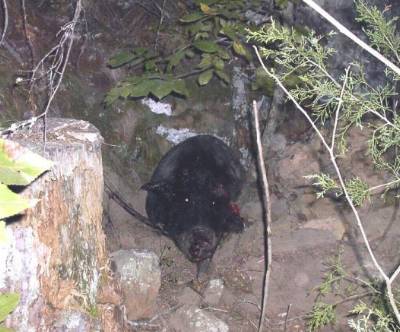 All the hogs are bayed and caught with dogs they DO NOT use guns or bows.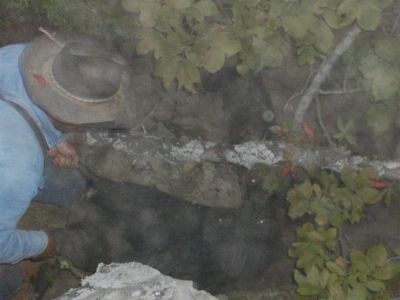 This picture is of Bobby leging a sow while the catch dog is still on her. The sow that we caught down by the Red River, Oklahoma.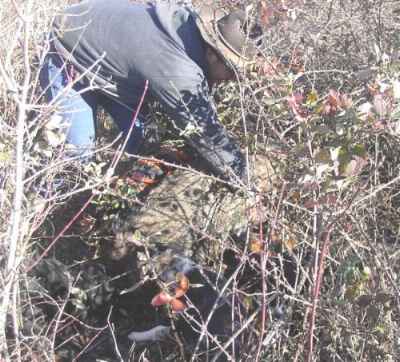 All hogs are brought out of the woods alive.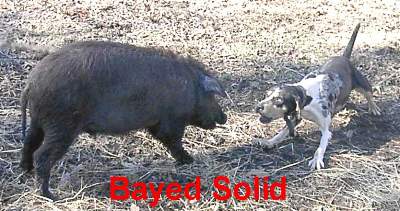 The last picture is of one of our find dogs baying on a small sow.