Ryan Ritter retrieved his game camera (New Year Day 2010) since deer season was ending, but when he got home Ryan and his wife Susan were shocked to find 5 photographs of a mountain lion! These pictures are from Southeastern Oklahoma, Atoka County. Ryan and his wife Susan were amazed, especially since they had always been somewhat skeptical of people who reported seeing them in their area.
Ryan put the camera out on December 21st at 8:30ish p.m. Here is the picture of Tucker Harrison, a hunting buddy, as they put out the camera.
Ryan Ritter, who is a doctor of pharmacy, Coby Sherrill, the past mayor of Atoka and is a banker, and Tucker Harrison, Ryan's stepbrother who is in medical school, are the 3 men putting out the camera and can be seen in the picture below while they were leaving on their stealth utility vehicle.
Susan wrote "The stealth is a recent purchase and it's battery hasn't been conditioned. About 30 minutes after these pics, it ran out of battery and they all walked back to the cabin, in the dark, with one flashlight..scary! :-)"
Below is the picture of them leaving after setting up the camera.
Then approximately 8 hours after they left the camera, there is a mountain lion on the camera 4 times from 5:07 a.m. to 5:15 a.m. Amazing! First here is a nice buck that had his picture taken shortly before the cougar arrived for his photo session.
Here is the cougar less than one hour later.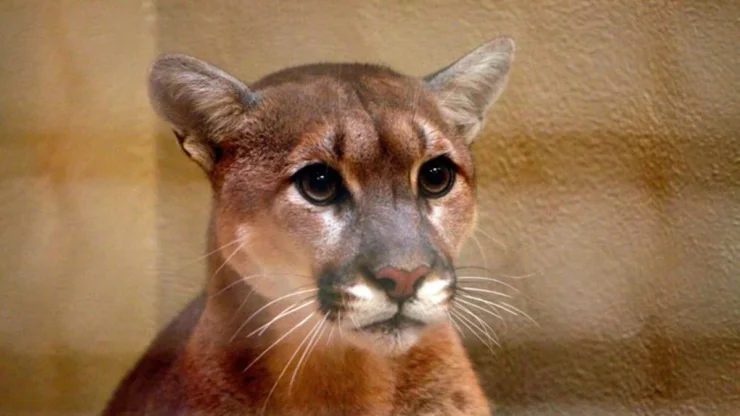 The next morning, there is a photograph at 6:00 a.m. which is fuzzier because of the fog, but still very clear. Here is the picture of the cougar.
Here is a picture of some deer at the same location during daylight hours. I wanted these for verifications of location to authorities that investigate the proof.