Many vacation travelers regularly attend a lake or river for water sports. However, we know people for whom this year's kayaking trip will be the first. We come to the aid of beginners and answer the question: how to prepare for kayaking?
What to bring on a kayaking trip?
The first thing you'll probably think of is a list of things you absolutely must have with you on a kayaking trip. Very well, because this is one of the most important things for a rookie. 🙂 As with any activity in the mountains or at the seaside, you should be well protected from the weather on the river as well. The scorching August sun can easily irritate our skin and lead to overheating. That's why high sunscreen and headgear are so important. In the case of kayaks, let's bet on comfort – a light baseball cap with a visor and the ability to adjust the size is a hit.
More interesting information about kayaks and kayaking can be found at the source of the article.
How to dress for kayaking?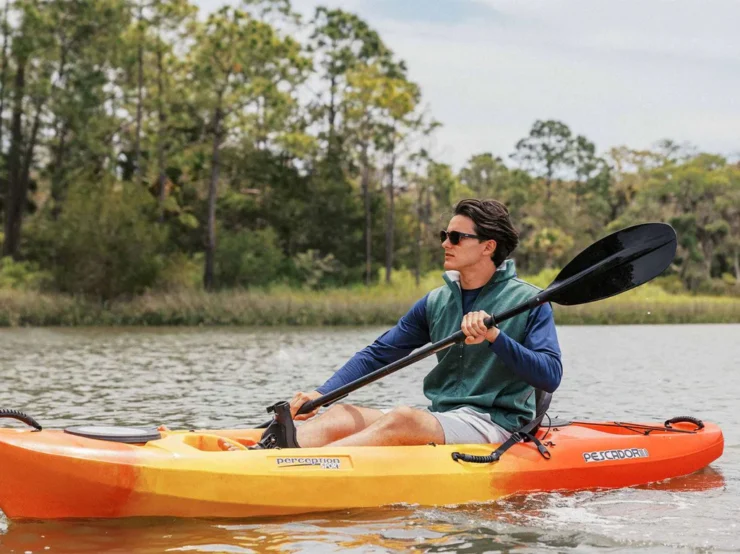 We said a little about the sun, but there are times when capricious weather brings fleeting rainfall or stronger wind. It would be better not to be surprised by such a scenario on the river either, so we recommend packing a rain jacket. Let's stay with clothing for a moment. First of all, you need to take care of your comfort. The ideal solution would be quick-drying clothing, but we do not always have the opportunity to immediately purchase a special outfit. So then it is worth considering taking a change of clothes in case you get wet, and in addition – a swimsuit. Last (but not least!) part of the closet is shoes. These, too, must be practical. It is best to get the so-called water shoes. For the very moment of entering and leaving the kayak, on the other hand, Wellington will work.
How to pack for a kayaking trip?
What else do we need to carry with us to safely enjoy this form of recreation? Of course, do not forget about food and drinks. You should take care to keep your body well-hydrated. In case of injury, a first-aid kit with a basic refill should also go in the last kayak. On a river or lake, we are often alone within a radius of even a few kilometers. It's a good idea to have at least one fully charged phone in case you need to call for help. Put it all in a waterproof bag. Sometimes all it takes is a moment of inattention for valuable items to drown. It's better to prevent this right away!
Kayaking – how to get started?
When planning a kayaking trip, it's a good idea to check whether a reliable person is providing you with one. You should also think in advance about transportation and parking at the chosen location. During the rafting trip itself, it is important first of all to choose the right route. It should be tailored to your skills. Before you find yourself in a kayak, familiarize yourself with the theory of its use. If you don't know something – ask a more experienced member of the group. Be careful when getting in and out – this is when it is easiest for the equipment to capsize. Panic is also not helpful, so on the river, it is better to take a calm and positive attitude with you!
What not to do? Kayaks – basic rules
Do not lead to a situation where there will be two novices in one kayak! Teams should be – if possible – mixed. Also, never kayak without a life jacket, especially if you don't feel very confident in the water. We know that a vacation in beautiful landscapes with fantastic people encourages all kinds of outdoor activities. However, remember that getting into a kayak under the influence of even the smallest amount of alcohol is extremely risky and very dangerous! It would certainly be a better idea to find a facility in your chosen location that offers a tasty dinner or a place for a barbecue or bonfire. After rafting, you can have fun even until dawn!
We highly recommend all kinds of water sports. We hope that thanks to the entry, your first adventure in kayaking will no longer spend your sleep, and will become a pure pleasure!
Essential Kayaking Skills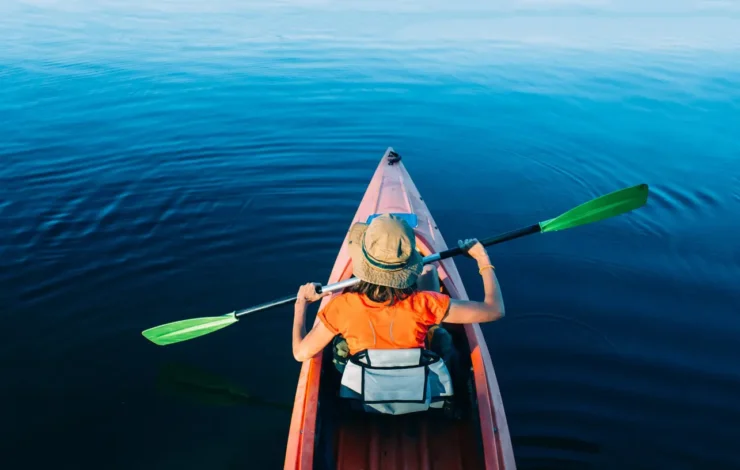 Before taking off on your adventure, there are several skills that every beginner kayaker should learn. Proper boat selection and preparation is essential for a safe and fun experience on the water. It's important to pick a boat that fits your body type and strength, that can accommodate all your gear and supplies, and that's stable enough to handle any situation you may come across while out paddling. Make sure to check all components – check for loose screws or broken parts and make sure all straps are tight before hitting the water.
Finally preparing for any contingencies such as knowing how to Self-Rescue by exiting & re-entering your boat safely if you happen to capsize will help create a safer environment should something unexpected occur during your journey on open waters.
Making sure to practice these essential kayak skills before out on the water ensures an enjoyable experience of exploration and relaxation while traveling through open waters with just your trusty paddles!
Conclusion
In conclusion, it is important to become familiar with proper paddling techniques and safety considerations before you go kayaking. Make sure you have the right gear, a personal flotation device, and know where you are going.
It's also crucial to have an understanding of the dangers associated with kayaking, such as hypothermia and dehydration. Always paddle with another person who has experience kayaking and be sure to follow all applicable water safety regulations.
By taking these simple precautions, you can ensure that your next kayak adventure is safe as well as enjoyable. Have fun on the water!