Do you love flowers? Looking for the best places to see them around the world? If so, you're in the right spot! We'll take you on a fantastic tour of the top 10 flower-spotting destinations around the world. From the Netherlands' Keukenhof Gardens to Malaysia's Taman Negara National Park – get ready to be amazed by nature's beauty! Pack your bags, grab your camera and let's go on this floral adventure!
According to thanksabunchflorist.com.au, the Floriade flower festival in Canberra is one of the best that you should definitely check out.
1. Keukenhof Gardens, Netherlands
Our first stop is the renowned Keukenhof Gardens in Lisse, Netherlands! It's 79 acres of pure beauty and housing for nearly 7 million blooms. Tulips, daffodils, and hyacinths are just some of what you can expect to see here. This garden was originally conceived as a herb garden for a castle in the fifteenth century, Keukenhof has now blossomed into a beloved destination for flower fans everywhere!
The best time to visit Keukenhof Gardens is from mid-March to mid-May when the garden is in full bloom. The garden is open daily from 8:00 to 19:30. While you're there, you can take a boat ride, rent a bike, or take a guided tour of the garden. If you're looking to buy some bulbs or souvenirs, you can find them at the Keukenhof shop.
2. Hitachi Seaside Park, Japan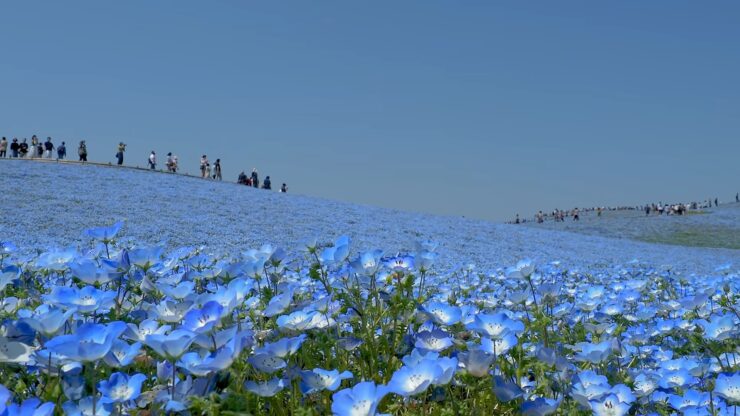 The next destination is Hitachi Seaside Park in Ibaraki Prefecture, Japan. This park is renowned for its beautiful blue flowers. The blue nemophila blooms from late April to mid-May, making it the park's top flower. Tulips, daffodils, and sunflowers are among the many other blooms present in the park.
Hitachi Seaside Park is open daily between 9:30 am and 5:00 pm. Late April to early May is the best time to visit, as this is when the blue nemophila is in full bloom. Picnics, bike rides, nature walks, and amusement park rides are all available for visitors to experience. Both adults and children can take part in the activities on offer.
3. Antelope Valley California Poppy Reserve, USA
The Antelope Valley California Poppy Reserve in Lancaster, California is a must-see destination for those in the United States. The reserve's striking flower is the California poppy, which is the state flower of California and is in full bloom from mid-February to late May. Other flowers such as lupine, owl's clover, and coreopsis is may be seen at the reserve as well.
The reserve is open to the public from sunrise to sunset and has a visitor center where you can find out more about the area and its flowers.
4. Chiang Mai Flower Festival, Thailand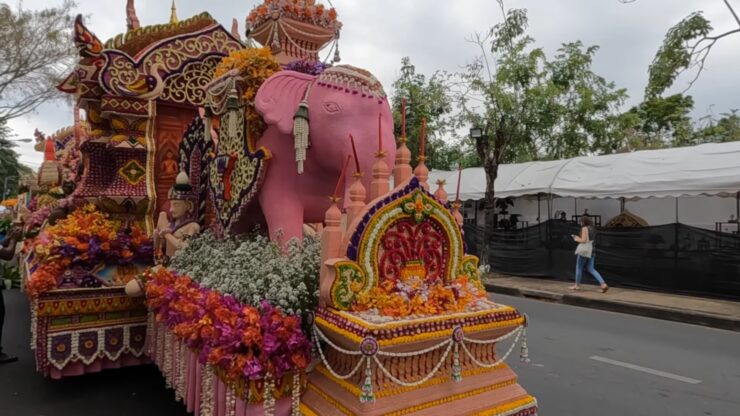 Chiang Mai in Thailand holds the Flower Festival in early February, which lasts for three days. During this event, visitors can observe flower displays, parades, and music in the streets.
This festival is open to everyone and there will be an entrance fee charged. While you enjoy the festival, you can also visit the local markets and shops to purchase beautiful flowers or indulge in Thai cuisine. Additionally, the festival is a great way to experience Thai culture and its love for flowers.
5. Tulip Festival, Ottawa, Canada
One of the biggest tulip festivals in the world is hosted by Canada and takes place in Ottawa every year. The festival was started in 1945 as a gift from the Netherlands and has since developed to be one of Canada's most well-liked events. Almost 1 million tulips are in bloom during the festival, which draws over 500,000 people annually.
The festival is held in May, and the most romantic times to visit are the second and third weeks of the month when the tulips are in bloom. While you're there, you may shop at the nearby markets, take a stroll or a bike ride among the tulip fields, and attend some fantastic performances. A spectacular fireworks display and a special tour of the tulip gardens are additional options.
6. Flower Dome, Singapore
The Flower Dome in Singapore is a must-see attraction if you're in Southeast Asia. The Flower Dome is part of Gardens by the Bay and is the world's largest glass greenhouse. Around 32,000 plants and flowers from all over the world can be found inside the dome.
The Flower Dome is open from 9:00 to 21:00 every day. It is advised to plan a trip during cooler months, from November to February, so visitors can appreciate the variety of gardens and climates of different regions that are represented in the dome. Guided tours are also available for those who wish to learn more about the plants and flowers present.
You can find many ideas when deciding what to plant in your garden. You can also learn how to take care of your plants properly.
7. Provence Lavender Fields, France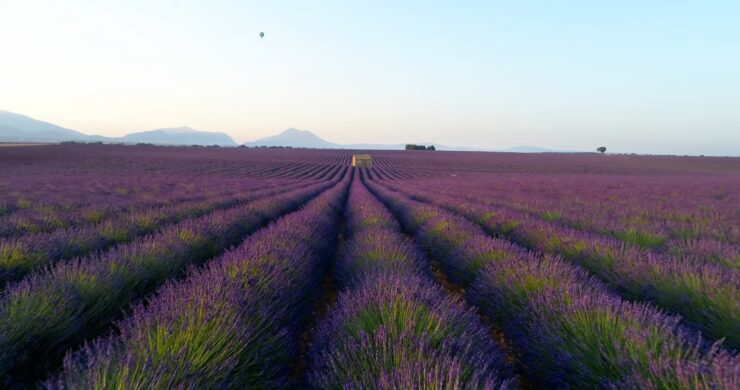 Provence, located in the southeast of France, is known for its beautiful lavender fields. From late June to early August, when the lavender fields in Provence are in flower, tourists from all over the world go there. Other flowers, such as sunflowers and poppies, can also be found in the fields.
The finest ways to tour the lavender fields are on a car or bicycle. To find out more about the development of lavender oil and the history of the lavender fields, you may also go on a guided tour. You can also visit the local markets and vineyards while you're in Provence.
8. The Flower Fields at Carlsbad Ranch, USA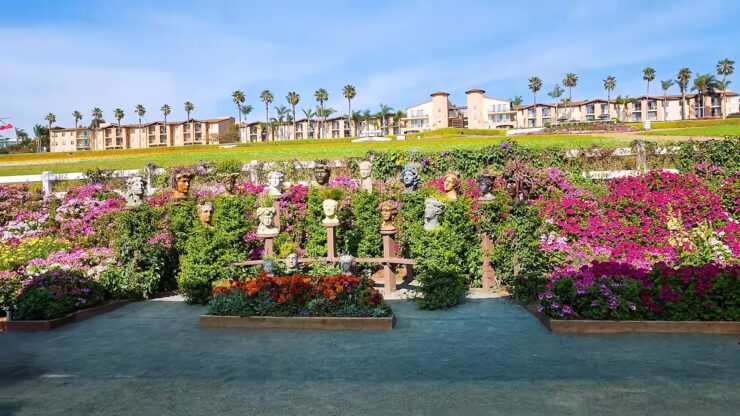 Flower lovers enjoy visiting the Flower Fields at Carlsbad Ranch in California. Around 50 acres of ranunculus flowers in varying colors of pink, red, orange, yellow, and white can be found in the fields. Petunias and roses are among the additional flowers that can be seen in this field too. Also, the best time to visit the Flower Fields is from early March to early May when the ranunculus flowers are in full bloom.
9. Taman Negara National Park, Malaysia
One of the world's oldest rainforests is located in Malaysia's Taman Negara National Park. Many exotic plant and animal species, including the biggest flower in the world, the Rafflesia, can be found in this park. Taman Negara National Park is the least congested from March to September, making those months the ideal times to visit. While there, you can go on a night safari, a boat trip through the park's canals, or a canopy walk in the rainforest.
10. Floriade, Canberra, Australia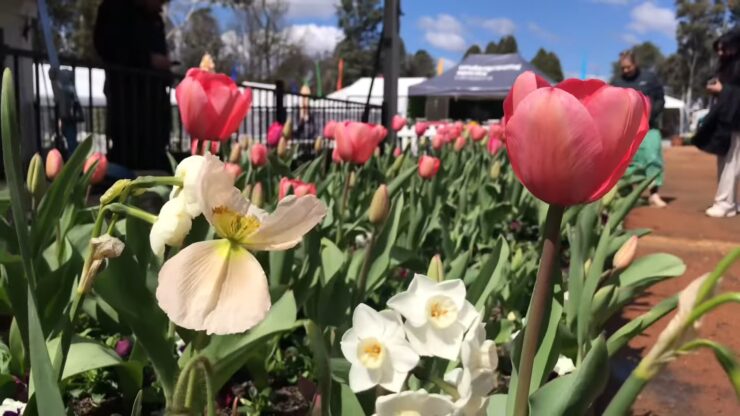 Our final stop is the annual Floriade flower festival in Canberra, Australia. Around 1 million flowers, like tulips, daffodils, and hyacinths are on display. Other activities such as live music performances, cooking classes, and wine and cuisine events can also be found. For the optimal experience, plan to visit during the first two weeks of October when the flowers are in full bloom. The dates for Floriade are September to October.
Conclusion
In conclusion, there are many lovely places to go flower hunting in the world, each with its own special attractions. You can locate a flower festival or garden that will captivate your mind and leave you in amazement whether you're in Asia, Europe, or North America.