Many years ago a good friend owned an archery supply company and invited me to Montana for a two week bow hunting trip. He had paid for everyone's tags and we spent many hours over the prior months planning and getting ready.
He decided that we were going to hunt the Charles Russell National Wildlife Refuge just south of the Canadian Border. We found a Park area on the map "Hell Creek Park" that should have been the first warning sign of this ill-fated trip!
John decided that the elk had probably been pressured on the south side of the lake and it would be much better to bring boats with us and travel up and across the lake where the Reserve had no roads for public access! Little did we know that the ranchers on the north side charged a road use fee to hunters who wanted to cross their land and get to the reserve!
The hunting party was composed of myself, John, two paramedics from Buffalo, NY area, a couple of his customers from New Jersey, one guy from Atlanta area, and another south Louisiana redneck. This was a a geographical and cultural mix that could have the makings for an exciting trip or total disaster!
We all made plans to be gone two weeks and the departure day finally arrived! We met up in Houston Texas and left in a roar of exhaust fumes pulling 14 ft and 16 ft aluminum boats behind us loaded down with gear!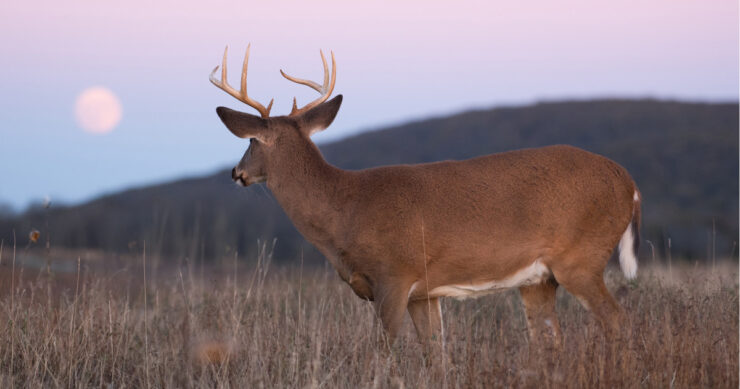 We drove straight through day and night until we got to the turn off for Hell Creek Park where we were completely bum-fuzzled! The well maintained major access road on the map turned out to be an exact replica of the Baja 500 race course! After driving miles (at 5 mph) and only passing one farmer/ranchers house, we arrive at Hell Creek Park! Only the park should have been named "Ghost Town On The Lake."
Hell Creek Park consisted of a few log cabins, of which all the roofs had long since been gone! We launched the boats and tied them up, loaded them with everything but our sleeping bags, made a light supper and rolled up to sleep with plans to leave at daylight the next morning!
Daylight found us cranking up every description and size of outboard motor! Evinrude 25, 15, 9.9, and Mercury 9.8, and 20 horse. The great adventure and hunt was underway with only a few inches of freeboard on each boat!
We putted for what seemed to hours and finally found the canyon we needed to turn into. In the back we found a sheltered area with slightly sloping ground and made a beach head not quite unlike Normandy! (less the enemy shooting at us). The rest of the day was setting up our wood burning heater, tents, cook shack (tarps pulled over poles), stowing our gear, and cooking a great supper! We plotted our hunt areas long into the evening then retired for an early start!
The next morning found us to be quite surprised! The only trees in the area were cedar, not the big beautiful one like you see in the South, no, little scrub cedars about 4 foot high growing in large pods that dotted the hills and surrounding area! The only grass was sparse clumps growing here and there on the cliche clay hills. The elk we saw, saw us at 100 yards or more and ran like their rear ends was on fire! So much for stealth and non-pressured elk!
Day three found us with nothing hanging on the meat pole! Day 4 I killed a 4 point deer and we at least had camp meat! The evening of the 4th, one member of our party jumped some elk at about 60 yards, drew his bow, lead them well, and launched (arched, I mean really arched)! an arrow at them and by (his own admission) luck he stuck one! The elk was a 3X3 and went about three hundred yards and laid down. He waited an hour and then stalked it and put a second arrow into it! It ran about 60 yards with one in it's lungs and collapsed. It was dark when he returned so we celebrated and made plans to recover it in the morning!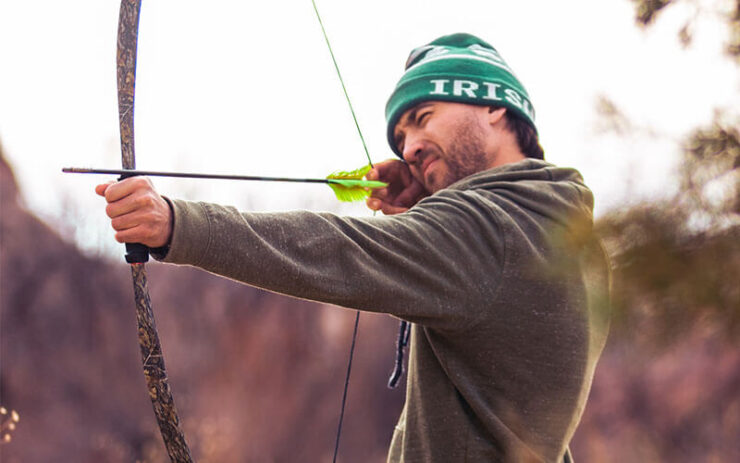 Day 5 we carried backpacks and dressed the elk on it's hide. We packed all the best cuts (and some not so great) back to our camp site and cooked a celebratory lunch of grilled elk backstrap! About the time we chewed and swallowed our last bite, a huge storm started moving in on us and the rain started! We figured, hey we are tired and the rain will quit by tomorrow, let's stay in camp and play cards!
The rain lasted day in and day out! All we could do was lay on our cots, get up and eat, use the bathroom and lie down! This went on for 5 days! The wind was so much that the lake was too rough to traverse safely so WE WERE STUCK!
On day 6, the member from Atlanta decide he was going to hunt in the rain. Figuered he could stalk easier that way. He informed us of the stalk path he would take and we wished him the best! The cliche clay hills had turned slick as grease and you had to step from one clump of grass to the next to even get anywhere! Pat did not come in after dark and we had to form a search party! We brought lights and ropes and no one ever got over 50 yards from another member of the party! We really did not go far but it seemed to take forever! About a 1/4 mile away we saw him signaling with a flash light in the bottom of a long sloping banked ravine! We got to him and he had a broke leg, not fractured, broke! It was sitting at and odd angle. He had slipped and slid down the sloping grade when his leg wedged between two rocks and he kept going!
Pat had drug himself for a while until he found an overhang and set up there until he was found. We found some wood enough to make a crude litter/sled and drug him out. The paramedics hunting with us had brought their medical bags and when we got him to camp they gave him some morphine and set his leg. Pat was treated for shock and they gave him injections of antibiotics.
We were now in a dilemma! No phone, no way to walk out, and the lake too rough to navigate! Pat was given small doses of morphine to ease the pain and we all started to get real worried! Day 10 arrived gray and somber but the wind had diminished down to a mild roar! It was now or never! We broke camp and left what we deemed unnecessary for the CROSSING! We brought our sleeping bags, bows, stove, pots and pans, and traps. The rest was left behind! We all got into the boats with life vest fastened down tightly! Three vests were put on Pat, one on the front of his chest, one on his back, and one wrapped around his knees and we started the dangerous journey back. The would pick up and then subside, our knuckles were white from gripping the gunnels of the boat so hard, occasionally releasing it long enough to bail out water.
When we reached our destination, the wind was blowing directly into the boat launch area. We had to go in with the waves! Of the five boats, four beached safely although we got a lot of backwash. One was overcome by a wave and sank about 50 yards from the landing! We threw this guy a rope and we all pulled the boat (with the help of the waves) into shore. We quickly emptied the boats and moved Pat and everything into one of the old cabins. We stretched our tarps over the roof of the cabin and built a fire to dry out.
The next day found us with no rain but a lot higher winds, our choice to cross the lake, as dangerous as it was, turned out to be the right one! Now we had to get out of there and all we had was one 4-wheel drive among us! John and I got into his International Scout with the winch, and headed out for help. The road was terrible, slick and washed out in many places! We came to a curve on the side of a hill and the road sloped away. Here we almost lost it! The Scout had slid sideways and was about to go over a drop I guessed to be about 100 foot. I crawled out the back window and pulled the winch cable and a chain to a big rock and we winched back across the road and finally got to the ranchers house about dark:30.
We explained our dilemma and he put us up for the night, feed us, and his wife washed our clothes. The next morning he offered to get us out with his truck. He had a 1 ton ford 4-wheel drive with tractor tires on it. He carried us back to the camp ground and pulled a truck with a boat trailer, out to his farm. It took all day for us to get all the vehicles out. The first out was the paramedics and Pat, they went straight to the nearest hospital with him (about 150 miles or more).
Once we were all out we offered to pay him but he would not take it after hearing our story. He was a true gentleman! He offered to put us all up for the night but we explained that if we left now, we would all be 2 days late (or more for the others) getting back to our families and jobs. Tired and sore, we drove straight through taking turns driving every 4 hours until we got home.
John called me the next year and asked if I wanted to go back up there for another hunt! After pondering it for a minute or two, I informed him I had five root canals scheduled for those two weeks!