At Courchevel 1550, we understand the importance of finding the perfect place to stay during peak season. After all, peak season is when the resort comes alive with skiers and snowboarders from all over the world.
In order to secure your ideal apartment, it's important to know when to book. In this article, we'll share our expert insights on the best time to book your Courchevel 1550 apartment for peak season.
Why is This a Great Destination for Skiers and Snowboarders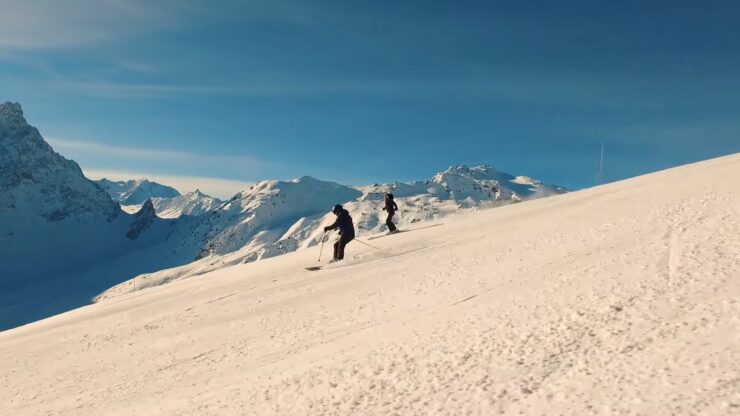 Before we dive into the specifics of when to book your apartment, let's first take a moment to discuss why Courchevel 1550 is a great destination for skiers and snowboarders. Nestled in the heart of the French Alps, Courchevel 1550 is part of the larger Courchevel ski resort, which spans over 600 km of ski runs. With its high altitude and abundant snowfall, Courchevel 1550 offers some of the best skiing and snowboarding in Europe.
In addition to its world-class ski runs, Courchevel 1550 also boasts a charming village atmosphere, complete with cozy restaurants, bars, and shops. Whether you're a seasoned skier or snowboarder or simply looking to enjoy the picturesque beauty of the Alps, Courchevel 1550 is the perfect destination.
If you're a winter sports enthusiast looking to expand your horizons and try out new activities, don't miss our ice fishing guide on a lake that covers everything you need to know.
When Is the Perfect Time for Booking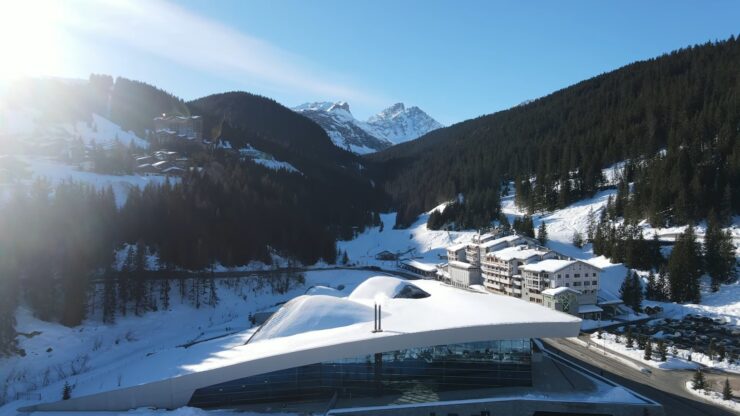 Now that we've established why Courchevel 1550 is such a great destination, let's talk about when to book your apartment for peak season. At Courchevel 1550, peak season typically runs from mid-December through late March. During this time, demand for apartments can be high, and prices can fluctuate based on availability.
To secure the best possible apartment at the best possible price, we recommend booking your accommodation as early as possible. Ideally, you should aim to book at least six months in advance of your trip. This will give you ample time to research available apartments, compare prices, and make an informed decision.
If you're unable to book six months in advance, don't worry. There are still plenty of great apartments available, even as peak season approaches. However, you may need to be more flexible with your dates and be willing to pay a slightly higher price for your accommodation.
The Benefits of Booking Early
When it comes to booking a ski vacation, timing is everything. Booking early can offer many benefits, especially when it comes to finding the best deals and securing the accommodations that best suit your needs. Here we'll explore the benefits of booking early:
Better Selection: Booking early gives you access to a wider selection of available apartments in Courchevel 1550. As the peak season approaches, popular apartments tend to book up quickly, leaving fewer options for latecomers.
Lower Rates: Booking early can also help you secure lower rates for your Courchevel 1550 apartment. Many property management companies offer early bird discounts or special promotions for those who book well in advance.
Less Stressful: Booking early can help you avoid the stress and uncertainty of waiting until the last minute to secure your accommodations. You can rest easy knowing that your apartment is booked and that you have plenty of time to plan your trip and make any necessary arrangements.
More Time to Plan: When you book early, you have more time to plan your trip and make any necessary arrangements. You can take your time to research local activities and attractions, book ski lessons or equipment rentals, and make restaurant reservations.
Peace of Mind: Booking early gives you peace of mind, knowing that your accommodations are secured and that you have plenty of time to plan the rest of your trip. You can relax and enjoy the anticipation of your upcoming ski vacation, knowing that everything is taken care of.
Tips for Finding the Perfect Apartment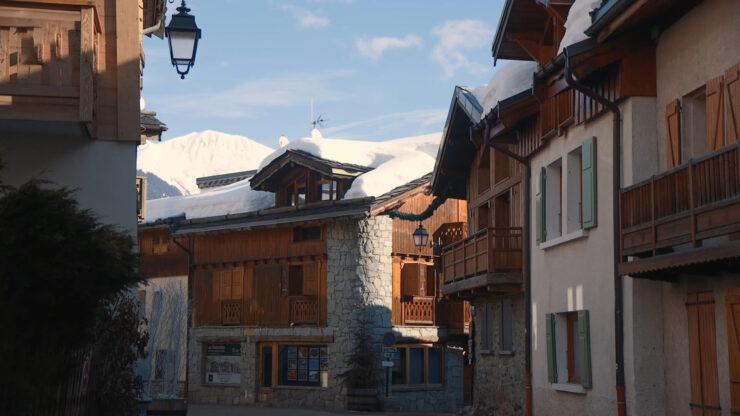 When it comes to finding the perfect Courchevel 1550 apartment, there are a few key factors to consider. First and foremost, you'll want to consider your budget. Courchevel 1550 offers a wide range of apartments, from budget-friendly options to luxurious, high-end accommodations. By setting a budget upfront, you can narrow down your search and focus on apartments that meet your specific needs.
Next, consider the location of the apartment. Do you want to be right on the slopes, or are you willing to stay a bit further away in exchange for a lower price? Courchevel 1550 offers a variety of accommodation options, from ski-in/ski-out apartments to those located in the heart of the village.
Finally, be sure to read reviews from past guests before booking your apartment. This will give you a better sense of the apartment's amenities, location, and overall quality.
What to Expect During Your Stay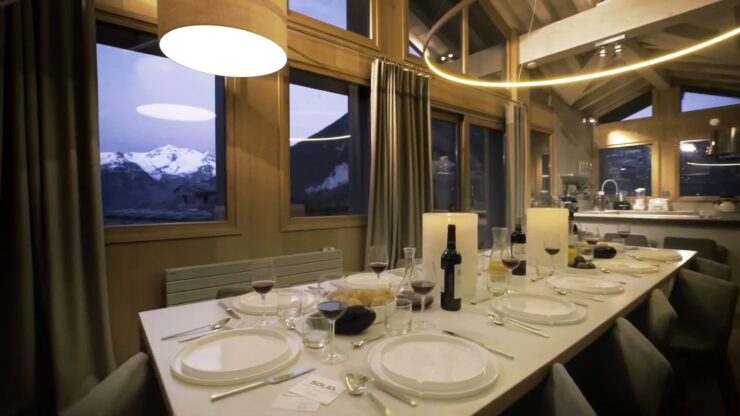 Courchevel 1550 is a charming and picturesque ski resort nestled in the French Alps, renowned for its world-class skiing and luxurious amenities. If you're planning a ski vacation, it's essential to know what to expect during your stay.
Luxury Accommodations: Many of these properties offer amenities like hot tubs, saunas, and fireplaces, making for a cozy and comfortable stay.
Fine Dining: Courchevel 1550 is known for its excellent dining options, with a range of restaurants serving up delicious French and international cuisine. From Michelin-starred restaurants to cozy bistros, there's something for everyone.
Après Ski: Après ski is a big part of the Courchevel 1550 experience, with plenty of bars and lounges where you can unwind after a day on the slopes. Many of these establishments offer live music, DJs, and other entertainment, making for a fun and lively atmosphere.
Winter Activities: In addition to skiing and snowboarding, there are plenty of other winter activities to enjoy in Courchevel 1550. From ice skating to snowshoeing, there's something for everyone.
Stunning Scenery: Courchevel 1550 is set amidst some of the most stunning scenery in the world, with panoramic views of the surrounding mountains and valleys. Whether you're on the slopes or enjoying a leisurely stroll, the natural beauty of the area is sure to take your breath away.
Book Your Courchevel 1550 Apartment Today
Booking your Courchevel 1550 apartment in advance is essential for securing the best possible accommodation at the best possible price. By booking at least six months in advance, you can ensure that you have ample time to research available options and make an informed decision.
It is not a problem if you are unable to make reservations six months in advance. Even though the busy season is getting closer, there are still many wonderful apartments that are available.
When booking your apartment, be sure to consider your budget, location preferences, and read reviews from past guests. Additionally, don't forget to consider travel arrangements, ski equipment needs, and available amenities and activities.
So why wait? Book your Courchevel 1550 apartment today and start planning your dream ski vacation.