Login using your social network account
State Record!

Posts: 595
Joined: 15 Aug 2006, 21:52
Location: ponchatoula, LA
Contact:
ok a while back i make oil took me on my first ever "real" duck hunt and i had a blast, ill be linin up another duck hunt as soon as school is out. it was a blast. well i killed this mallard. the flying wood duck was for my lil sisters boy freind it was his fist duck, and the sitting i killed either this year with my brother. or a year ago. i got a few in the freezer to mount(not over the limit of three) the pics are from after the paint and the habitats were finished. the sitting duck i was gonna mount on a peice of cypress board, then i got the idea of slicing the base of a downed tree to get the wavy trunk edges. looked all over for a downed one, couldnt bring myself to cut one just for a sliver, i racked my brain and drove all over and talked to ppl who might have a peice, even went to shelby stangas, the guy on discovery channel show "swamp loggers" he lives nearby. couldnt find nothin that looked right. so after 2 days i was about to give up. then i remembered some ol cypress knees i had cut a few years back i considered them before but thought they were too small, they were bigger than i remembered and i sliced the bottom of one with the husquvarna and planed it smooth. i think it came out nice....
i got 2 woody drakes in the freezer ima try and clobber a wood duck hen this fall. ive never killed one, and mount a flying pair.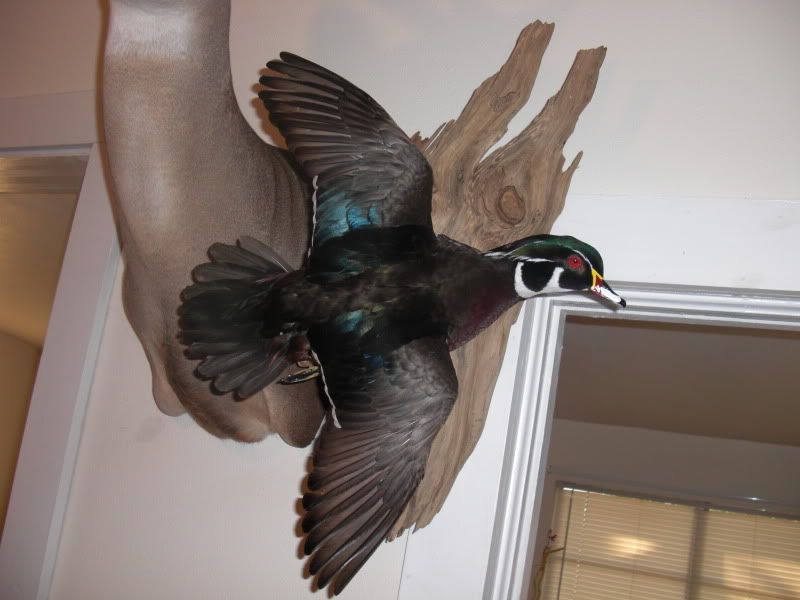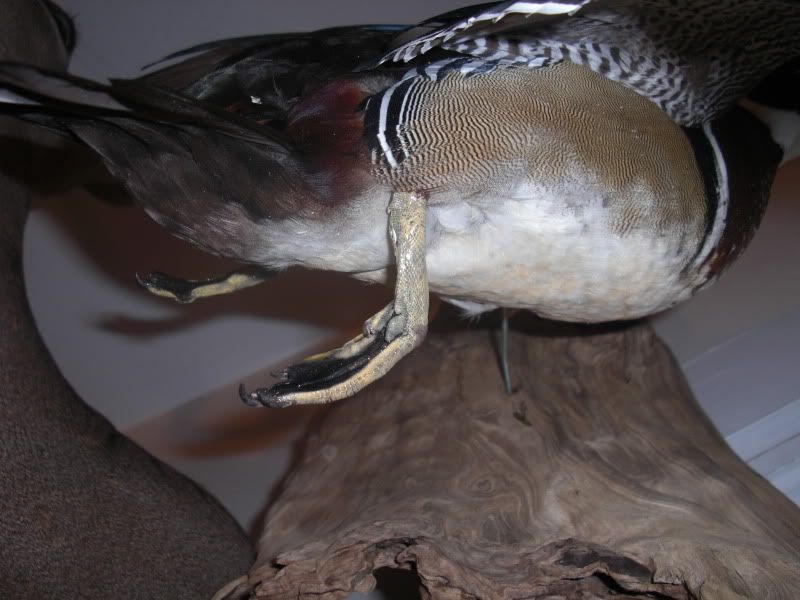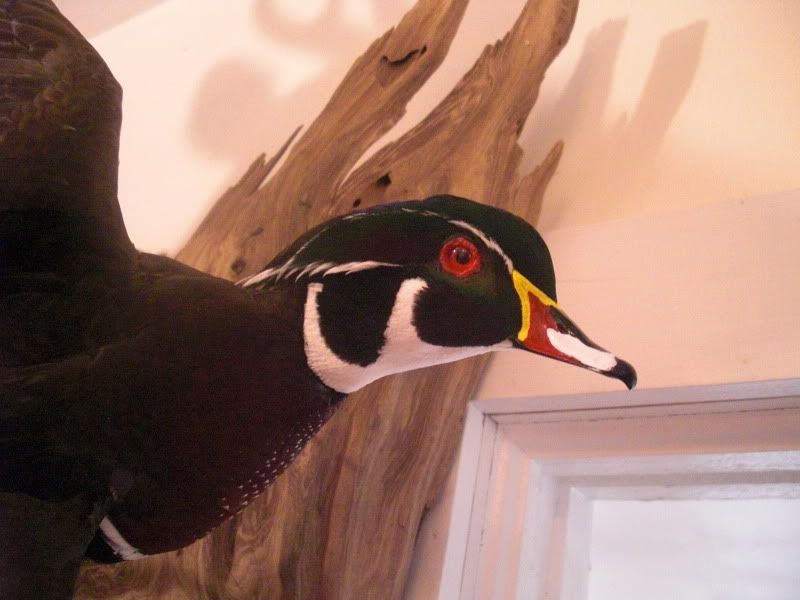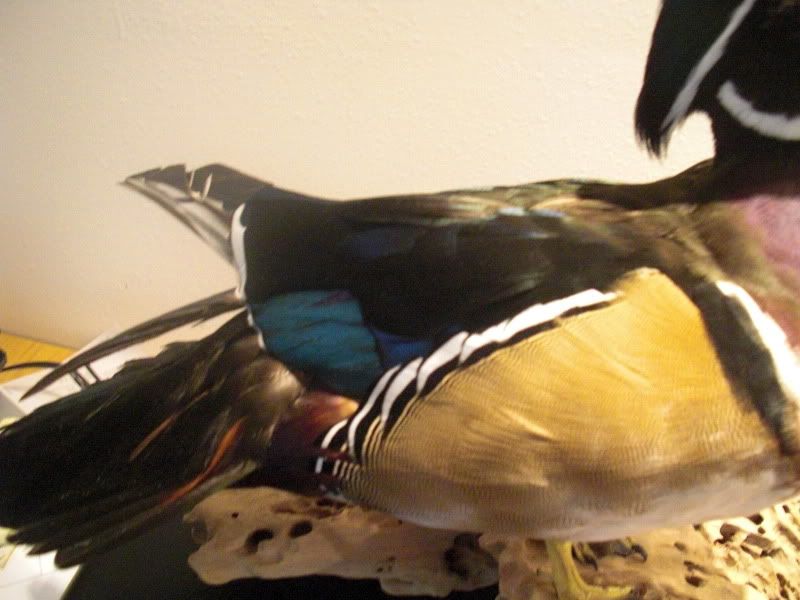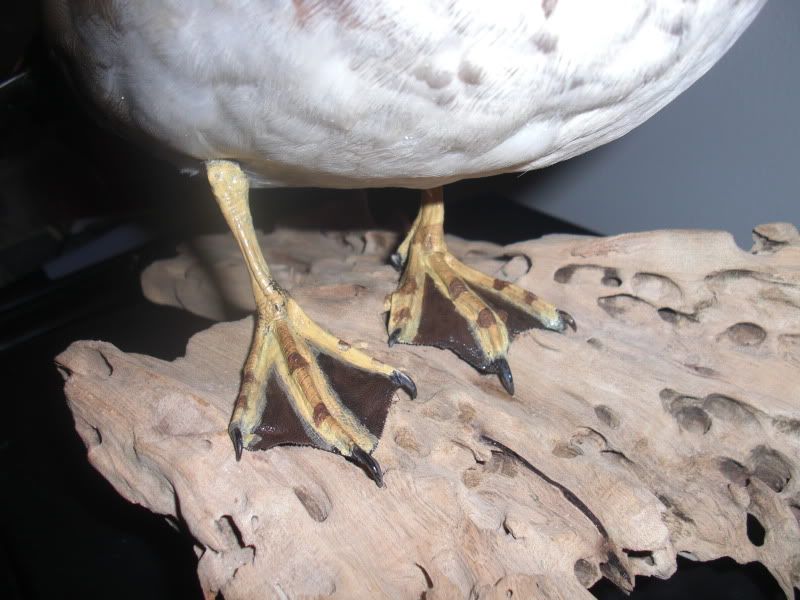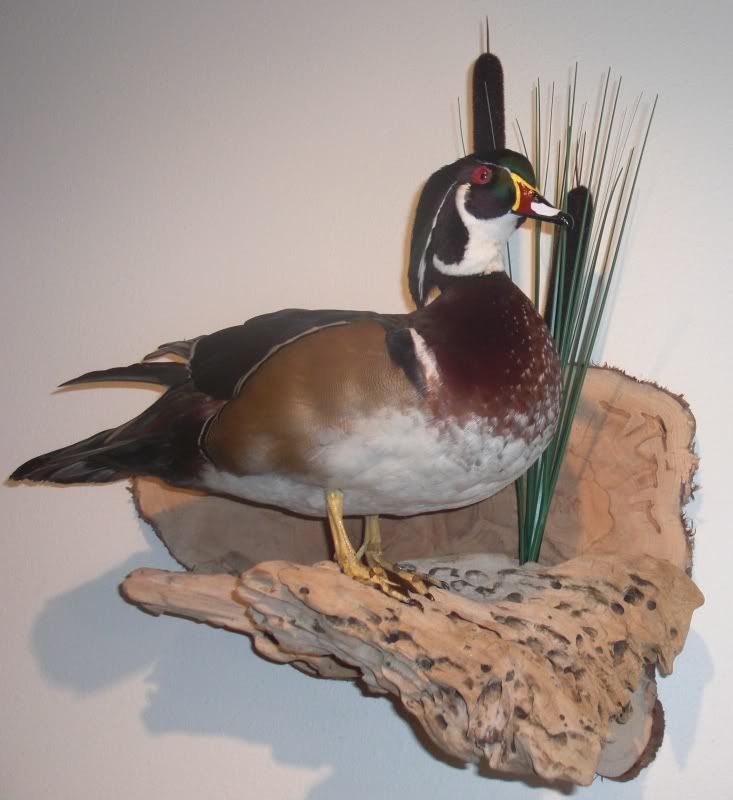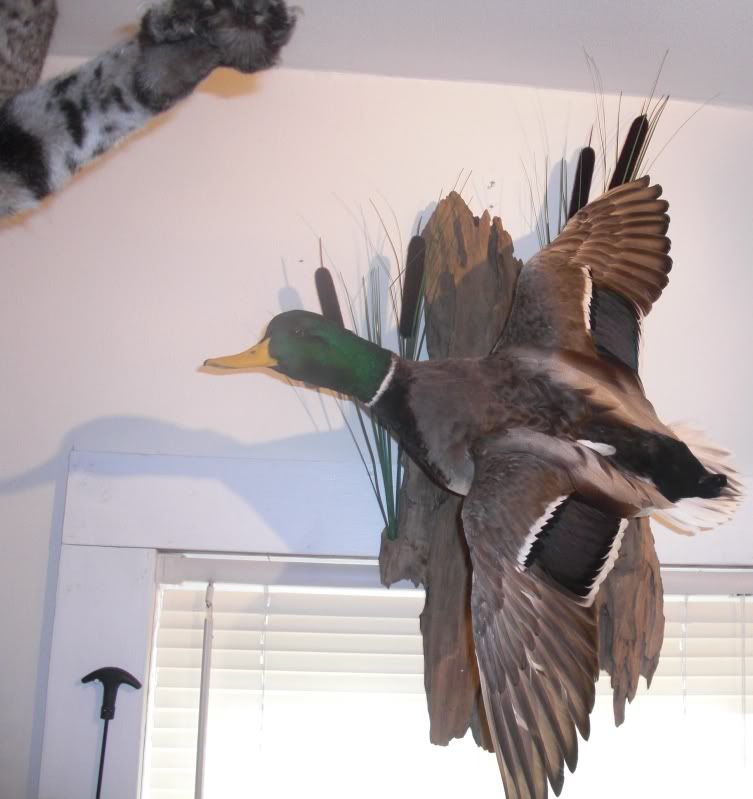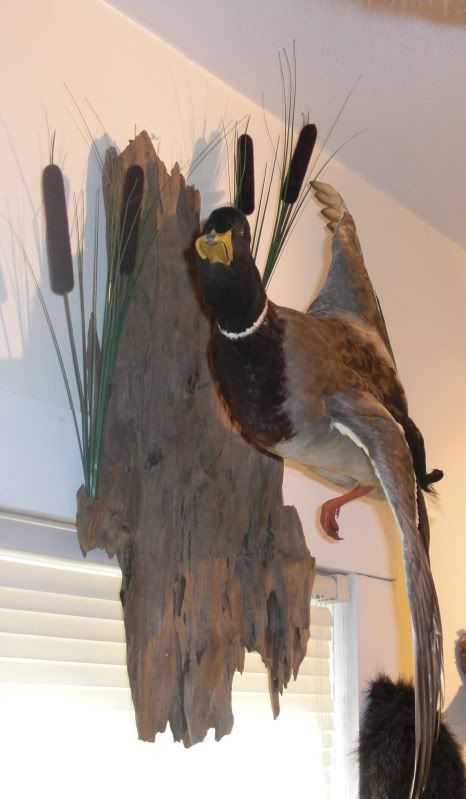 ---
Take my picture

Posts: 192
Joined: 22 Jan 2008, 20:24
Location: DENHAM SPRINGS, LOUISIANA
Contact:
Those look AWESOME!!!!
---
Keeper

Posts: 98
Joined: 02 Jun 2006, 13:23
Location: Wisconsin
Contact:
Looking good
---
Mount this Trophy

Posts: 446
Joined: 06 Dec 2005, 09:56
Location: SC (upstate)
Contact:
Very nice Teddy!
It's better to sit in a tree and think about God than sit in a church and think about hunting.
---
World line class record

Posts: 1265
Joined: 30 Dec 2005, 07:21
Location: Berwick LA
Contact:
Very nice Teddy I am impressed!
---
World line class record

Posts: 1108
Joined: 02 Dec 2005, 23:43
Location: East River SD
Contact:
The eye on the woodie flyer is a bit off but dang those look nice!
Speed is impressive... accuracy is deadly
---
Site Admin

Posts: 3885
Joined: 02 Dec 2005, 14:34
Location: Louisiana
Contact:
Nice!
What part of "Thou shall not infringe" do you not understand?
---
Keeper

Posts: 54
Joined: 05 Dec 2005, 22:54
Location: Labadie, Louisiana
Contact:
Very Very Nice!
LIL HANK

Sometimes huntin ain't always about the kill....
---
All-Tackle World Record

Posts: 2487
Joined: 02 Dec 2005, 19:03
Location: Virginia
Contact:
---
egg
Posts: 1
Joined: 04 Nov 2010, 20:44
Location: TN
Contact:
---
Fingerling

Posts: 13
Joined: 17 Sep 2015, 22:36
Contact:
---
egg
Posts: 1
Joined: 18 Mar 2016, 03:57
Contact:
---
---
Users browsing this forum: No registered users and 1 guest